ديدبول الرسم: سيكون من الواضح أن أكثر شخصيات مارفل مرحًا هي Deadpool. This character is quite famous in all the Marvel comics because of his funny nature and cracking jokes all the time. What more do you need one he is so powerful and secondly so funny.
Who doesn't like a superhero like Deadpool? So today we will be learning to draw deadpool. He is very smart and sometimes beats his enemies while talking only. Captain America and Deadpool are known to be good friends. He is very kind towards animals and kids. At the starting, he was never meant to be so popular but he gained unexpected fame. According to comics, he has killed the entire Avengers. Sorry for the spoiler.
How to Draw Deadpool

?
Drawing superheroes is not that difficult as compared to a human figure. Because we don't have so much detailing to do like we did in the face and the body parts earlier. It's quite simple and you would always enjoy drawing such characters. So without any further delay let's get back to our work.
How to Draw Deadpool Body or Face step by step

?
خطوة 1 Draw a tilted oval for the head with two perpendicular lines as outlines.
خطوة 2 Draw the body below the head which is trapezoidal in shape. Connect the body with the head using 2 curved lines as the neck. On both side of the neck draw two long thin rectangles which shows the handles of his sword.
خطوة 3 We will now work on the arms. Draw a big oval for the shoulder and below it draw a smaller one. Now draw the hand which will be directed towards his body. Follow the same steps for the next arm.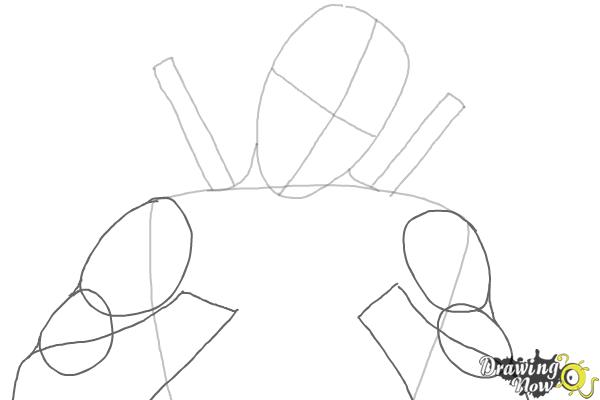 خطوة 4 Draw the fingers of both hands in the center of the body making a heart shape as shown in the figure.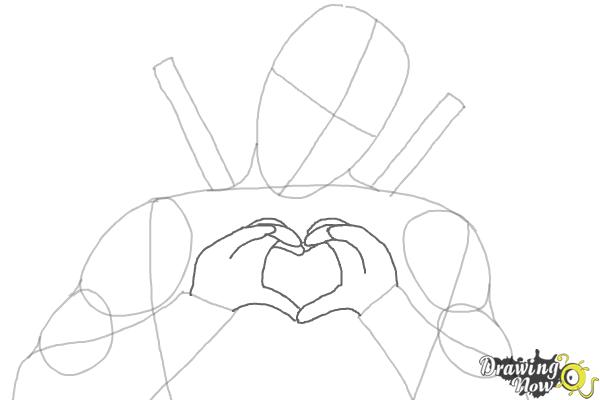 خطوة 5 We will now draw the mask of deadpool. رسم 2 big ovals for the eye region and then connect them with 2 lines to the top and bottom of the face as shown. Draw semicircular eyes laying on the outline.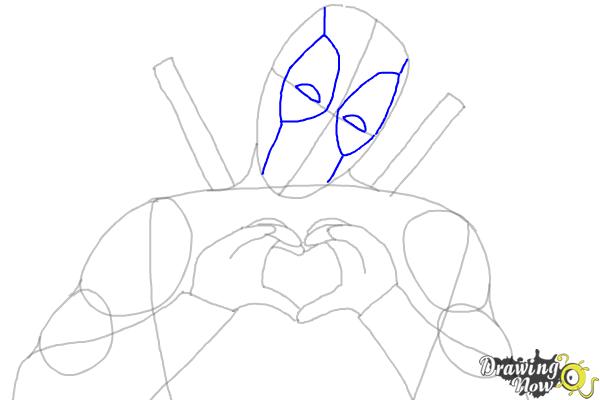 خطوة 6 Give some short lines in the sword. Draw the collar of his neck and a zip like shape on his suit.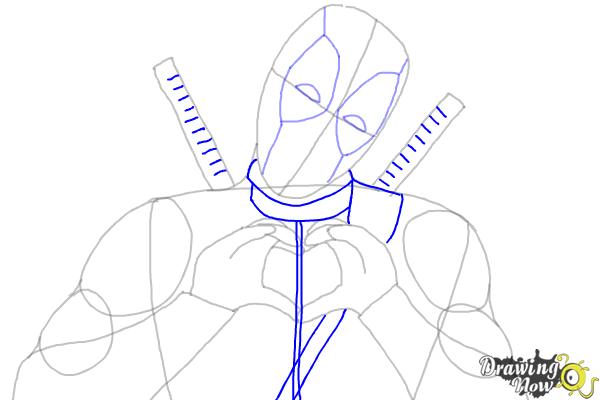 خطوة 7 Lets work on detailing the suit. Draw his gloves, band and a patch on his shoulders.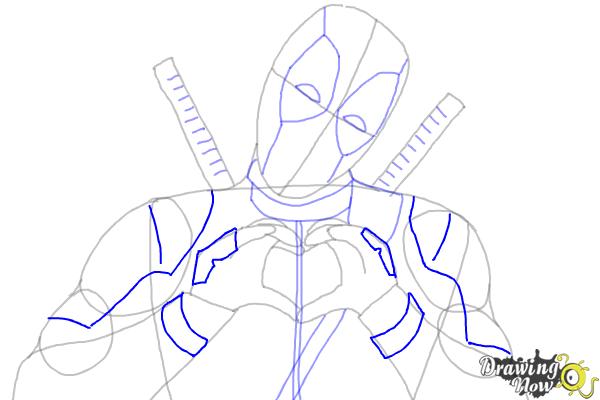 خطوة 8 Remove all other unwanted lines and add some more final definitions. The final figure should look like this.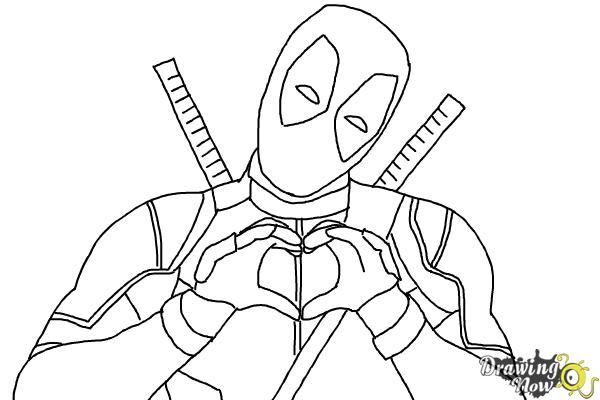 خطوة 9 For coloring we use only read and black. Look at the picture below for a better idea. How's your deadpool looking?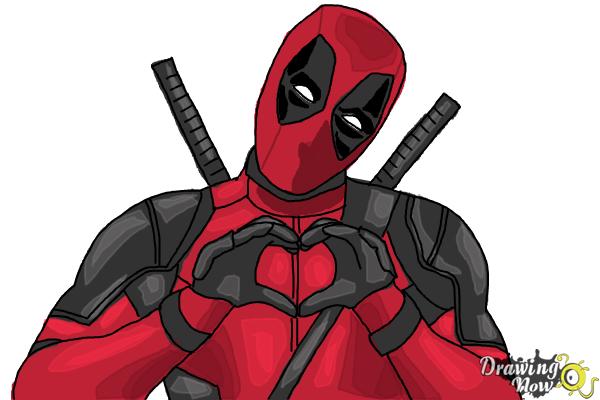 How to Draw Deadpool Logo

?
خطوة 1 Simply draw 2 concentric circles .
خطوة 2 Divide the circle into two halves vertically. The middle half of the circle should be empty as illustrated.
خطوة 3 The two divided halves forms the eye region of the face. Now draw the eyes of deadpool which are scalene in shape as shown.
خطوة 4 Fill colors with red and black as I have done. Your deadpool symbol is now ready.
Leave your comments below.